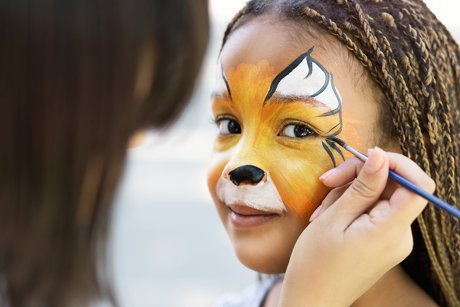 Wild times are had all around on Amarillo property. The world's animals are footsteps away at the Amarillo Zoo. Over 80 species from about the globe wait to be discovered. From the tiniest of creatures to those larger than life everyone's favorite is sure to be here.
Since opening its doors in 1955, the Amarillo Zoo has been educating folks living in Amarillo and beyond about the importance of conservation. Leading by example, efforts of conservation are visible throughout the zoo. Youngsters getting their faces painted like tigers feel ferocious. Proceeds from painting stations benefit tigers in the wild. With only half a dozen species left prowling around in their natural habitats intervention is more than necessary.
Learn How to Conserve Resources when Living in Amarillo
It's important to conserve Mother Nature's resources and collecting rainwater is an easy step to take. Rain barrels are scattered about the Herpetarium with each barrel filling to the brim during rainy weather. Those who find inspiration can recreate the barrels to place around their own Amarillo property and collect their own rainwater. Do it yourself instructions can be found here.
The Amarillo Zoo is certified as an official Monarch way station. Landscaping efforts support the needs of Monarch butterflies and include the plantings of butterfly friendly plants and flowers. The grounds also provide a haven for Purple Martins, the largest species of swallow. Nesting boxes are placed between the mustang and bison yards for the migrating birds.
General admission to the zoo costs under $5.00 making it an affordable excursion for any budget. Open seven days a week from 9:30 a.m. to 5 p.m. there's always a perfect time to come play. Annual memberships are great ways to help support the park while allowing for enjoyment of the zoo on a regular basis. Get to know the animals. Come and spend some time on the grounds today.