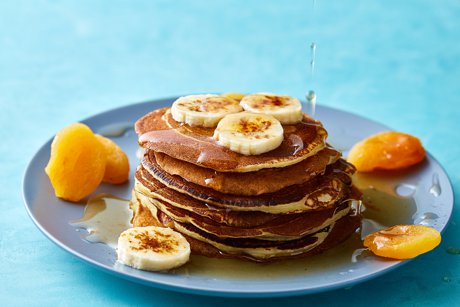 While the early bird gets the worm, the early riser living in Amarillo gets the best breakfast. Welcoming one and all Ye Olde Pancake Station has been serving folks starting with the rise of the sun for almost 40 years. A family friendly neighborhood place this is the hotspot for hungry tummies.
Boasting a large and varied breakfast menu there are items to suit everyone's palate. However, as the name of the eatery suggests, pancakes are a no brainer. Ye Olde Pancake Station is flipping flapjacks left and right. From chocolate chip to banana nut to seasonal pumpkin they're all lip smacking good. Locals regularly leave their Amarillo homes for what many in the area consider the "world's best pancake". Syrups seem endless with pours of maple, blueberry, and butter pecan oozing all over the hotcakes. Waffles and French Toast are just as delicious and have their own following in town.
Locals from Amarillo Homes Come Hungry and Leave Well Fed
Traditional options range from hearty omelettes to combination egg plates. Choose wisely from the Country Bumpkins menu or end up coveting your companion's plate. Belgian waffles or French toast is paired with eggs, bacon and sausage. Breakfast sandwiches also hit the spot. Homemade country biscuits and gravy combine with eggs, bacon or sausage. Big breakfast burritos are filling as well. Go traditional or spice it up with an across the border burrito stuffed with jalapenos and other good stuff. Station skillets mix it altogether. Rave reviews circulate for the country fried state skillet and meadow muffin skillet.
Ye Olde Pancake Station is open for lunch as well. Friends often gather to shoot the breeze while enjoying a simple sandwich or salad. Daily specials place a spotlight on favorite dishes. Entrees feature steak, fish and pork complete with side dish options. Special menus present perfect portions for youngsters living in Amarillo. Kids happily make up their own minds from hamburgers, mac and cheese and chicken with mashed potato and gravy.
Ye Olde Pancake Station is open seven days a week. Stop in for a friendly hello and hearty portion of good, old fashion food.